COVID-19 - Information updated 10th June 12pm (#35, 10th June CAM)
GENERAL LITURGICAL GUIDELINES
As of 11.59pm, Thursday 10 June 2021, the following measures will apply across Victoria and will be in place:
Face Coverings - MASKS - Don't leave home without one and wear one at all times!
There has been a critical change to the mask guidelines published yesterday. Masks will continue to be required to be worn outdoors in all circumstances unless you have an exception for not wearing a face mask.
Please see guidelines for this: https://www.coronavirus.vic.gov.au/face-masks-when-wear-face-mask#face-masks-metropolitan-melbourne
Religious Gatherings and Ceremonies
Permitted for up to 50 people per venue.
Density quotient of 1 person per 4 sqm applies.
Funerals - Indoors and Outdoors
Permitted with no more than 50 people (and those necessary to conduct the funeral).
Children under 12 months old are not counted towards this cap.
Weddings - Indoors and Outdoors
Permitted with no more than 10 people (including the two persons being married, celebrant, two witnesses)
These settings apply to any venue in which a wedding is held, except for private residences where private gathering limits apply.
Care Facility Visitors
No visitors permitted into aged care or other care facility settings except for end-of-life reasons and permitted purposes only.
Hospital Visitors
No visitors permitted into aged care or other care facility settings except for end-of-life reasons and permitted purposes only; as a support partner for birth, or a parent to accompany a child.
QR Contact tracing
15-min threshold removed. All venue attendees must register.
Under no circumstances should anyone awaiting a COVID-19 test verification, including Clergy (even without presenting symptoms) attend a church or parish setting until a diagnosis is confirmed. Additionally, under no circumstances should anyone attend who is closely connected to people who are awaiting test results or who have tested positive.
If anyone, including all parish staff and volunteers, has attended any of the exposure sites noted in the link https://www.coronavirus.vic.gov.au/exposure-sites please, get tested and isolate until a negative result is received.
Mandatory use of Victorian Government QR Code Service
From 6pm, Friday the 28th May, all parishes must use the free Victorian Government QR Code service.    The Service Victoria app is free to download.  All parishioners will need to register their attendance via the app - this is a requirement by law. If you do not have a smart phone to complete this, please ask a fellow parishioner to assist you with checking in until the parish investigates other options.
Feel free to read further correspondence from the Archdiocese regarding this.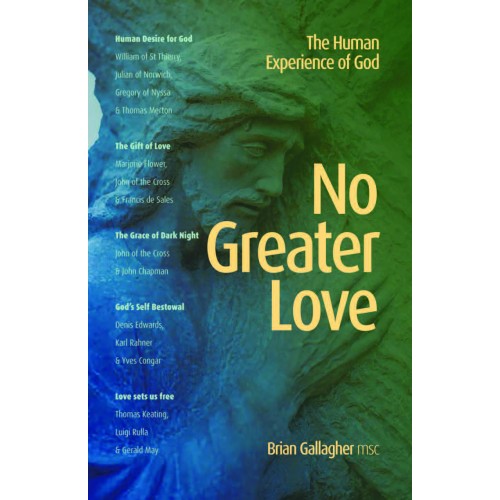 Fr Brian Gallagher, msc who is known for his long time ministry in spirituality and spiritual direction has a new book out titled No Greater Love - The Human Experience of God.  It is available through Coventry Press.  https://coventrypress.com.au/no-greater-love
No Greater Love is a companion book to Brian Gallagher's earlier work on  God's Foolishness A Spirituality of Heart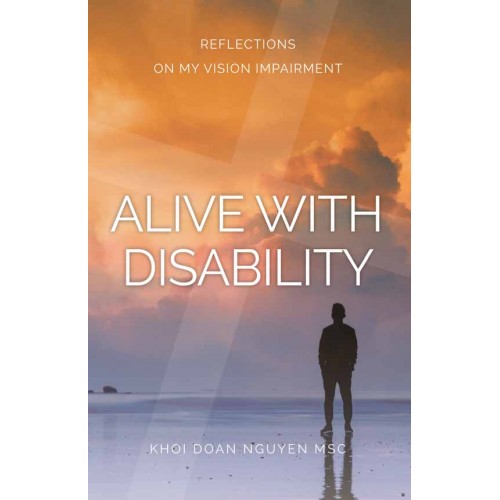 Fr Khoi Nguyen, msc has released his latest book titled Alive with Disability.
Alive with Disability is an expression of his faith journey with a profound longing to rediscover who he is through the relationship with his disability companion and share those insights and experiences with his fellow travellers – all of us, with our own disabilities. It is also an invitation to journey with one another in our shared human condition as God's image and likeness.
The book is intensely honest. Importantly, it is written for all of us because all of us live with some kind of disability, since disability, limitation and imperfection are universal features of all human life. Fr Khoi gradually realised that his disability was not only his condition but his companion; and in these twenty-one reflections, he teaches us how disability itself forces all of us to approach prayer, spirituality, our understanding of the mystery of God and life in new, deeper ways.
It is available through Coventry Press
https://coventrypress.com.au/alive_with_disability
Weekend Mass
Saturday Vigil 6pm Sunday 8:30am, 10:30am and 5pm